Holy Family's Mental Wellness Ministry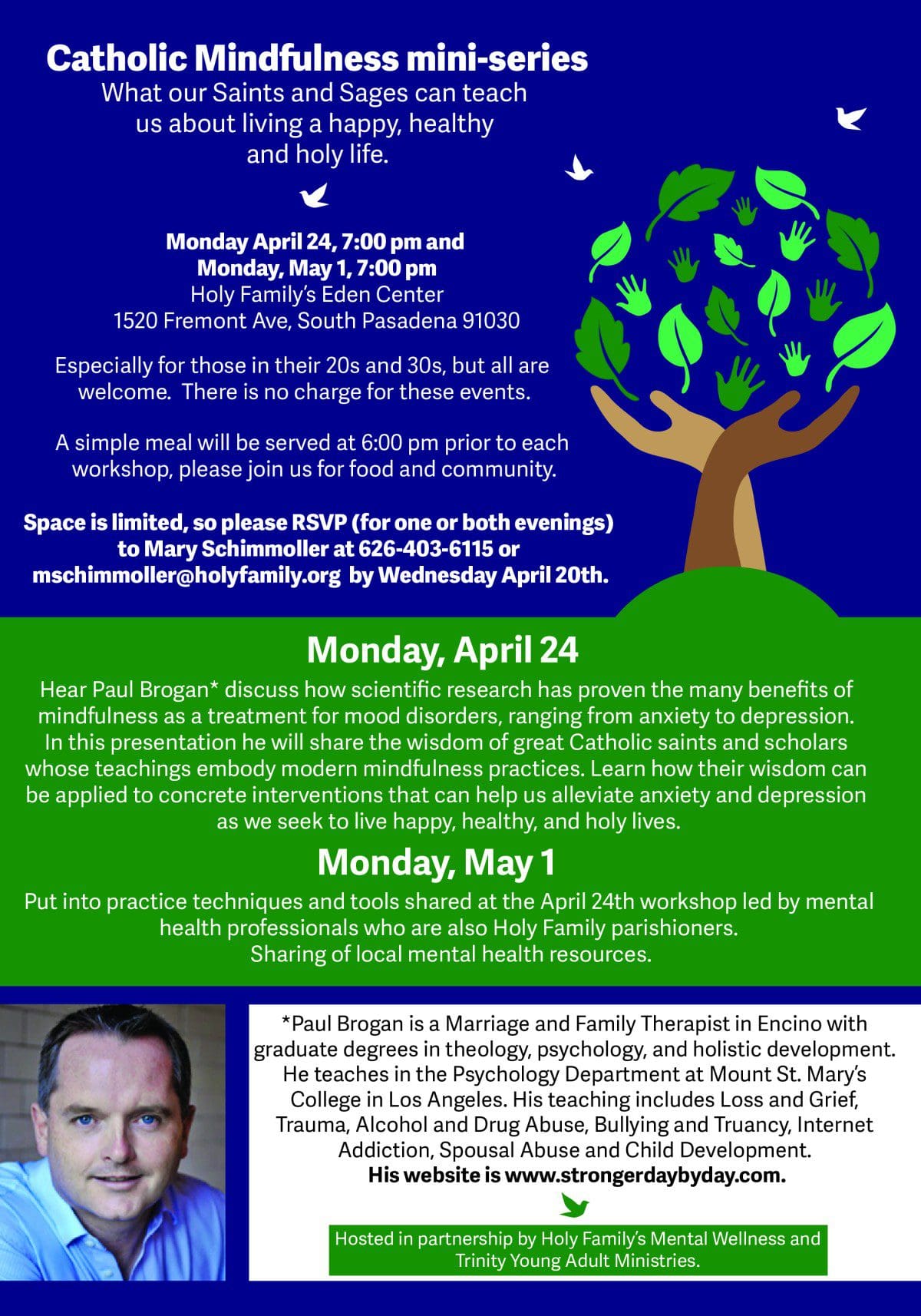 On Saturday night, January 21, 2023, a mass shooting occurred in Monterey Park, resulting in the deaths of ten individuals and injuring ten others. Our hearts go out to the victims and their loved ones experiencing loss during a time of union. If you or someone you know is in need of resources or trauma support, please click here (and share) these resources.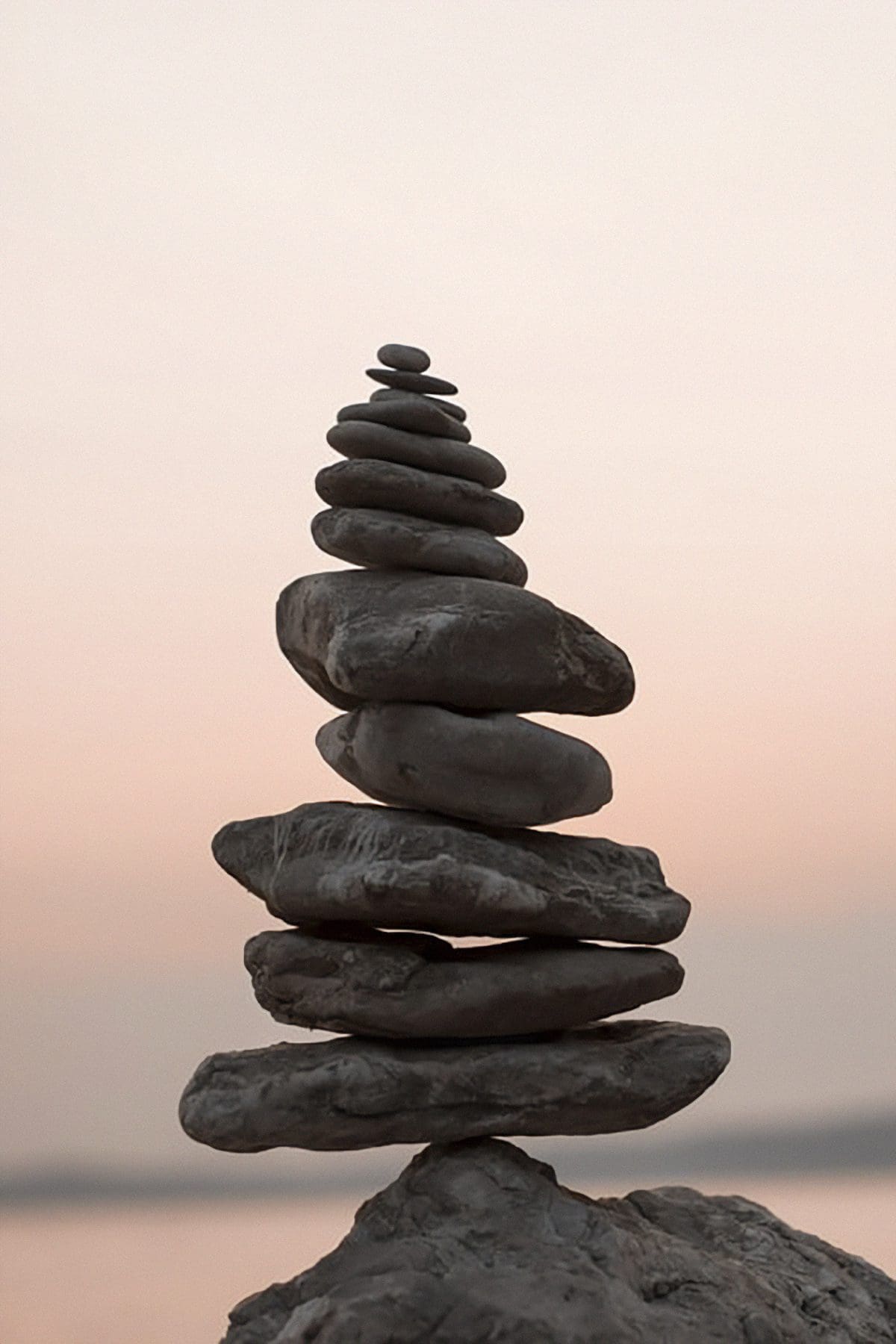 Mental Health and Prayer Resources
Community Resource Directory – Los Angeles County – Los Angeles/ San Gabriel
CatholicPsych  online assistance. Complete a contact form and be connected with a therapist within 24 hours.
Come Pray the Rosary – pray the rosary LIVE with people around the world
Divine Mercy Clinic – "Our mission is to promote mental health and marriage & family flourishing through quality, affordable mental health services that are integrated with the fullness of the Catholic faith."
Fuller Seminary – Psychological and Family Services
Institute for Girl's Development (Pasadena-Therapy, Resources, Suicide prevention, Comm. Ed., and more)
Los Angeles Dept. of Mental Health  – hotline (for 24/7 assistance) (800) 854-7771
NAMI – San Gabriel Valley – National Alliance on Mental Illness (NAMI) is the nation's largest grassroots mental health organization dedicated to improving the lives of individuals and families affected by mental illness.
Suicide Prevention – NEW CRISIS NUMBER (July, 2022) – call 988!  you can reach the Suicide & Crisis Lifeline by calling or texting 988 or using the chat box at 988lifeline.org. You can also text "MHA" to 741-741 to reach the Crisis Text Line.  If you or someone you care about is in a crisis, call the Suicide Prevention Lifeline at (800) 273-8255 to talk with a caring, trained counselor. It is free, confidential, and available 24/7.  The Lifeline is also available in Spanish at (888) 628-9454, through TTY (dial 711 then (800) 273-8255) or via online chat.
TeenLine: Youth can contact the hotline any night of the week from 6-10PM PST at (800) 852-8336 or text TEEN to 839863 (6-9PM PST). Offers a teen to teen hotline where youth can talk about their struggles with someone who 'gets it', a trained teen volunteer. The hotline is supervised by mental health professionals who provide support to teen volunteers. It provides a safe, non judgmental space for youth to reach out anonymously to talk about their stress, learn ways to cope, identify their support network and get helpful resources.
WARMLINE – A warmline is a phone number you call to have a conversation with someone who can provide support during hard times. Whether you're in crisis or just need someone to talk to, a warmline can help. Warmlines are staffed by trained peers who have been through their own mental health struggles and know what it's like to need help. https://warmline.org/warmdir.html#california
Warmlines are free and confidential. They're different from crisis lines or hotlines like the National Suicide & Crisis Lifeline, which are more focused on keeping you safe in the moment and getting you connected to crisis resources as quickly as possible. (That doesn't mean you can't call a warmline when you're in crisis—a warmline may even be able to help you find the best place to go for crisis resources, or help you mentally prepare to seek out more formal treatment.)
For questions please contact Mary Schimmoller at mschimmoller@holyfamily.org or 626.403.6115