Mission Statement
The role of the Education/Formation Commission is to provide planning, direction, communication, and evaluation in the area of Education/Formation for the parish. The Education Formation Commission supports all levels of religious education; encouraging all to participate in life-long spiritual formation through community-wide catechesis.
Currently – the Education/Formation Commission is partnering with the Administration Commission to work on Evangelization of the Parish and broader community.
2018-2019 Commission Members:
Mary Elizabeth Ohde
Karla Stephen
A little information about our Commission Members:
Virginia "Ginny" Rusk
Ginny Rusk with her husband Fred raised their three children on Oak Street, a stone's throw from Holy Family Now living in Pasadena, Ginny is honored to serve as a Euch
aristic minister, challenged to model Christ's love to children in religious education and growing in faith, love and hope through participation in HF servant leadership. Summers are spent in a rural Idaho community with a small, intimate parish, where services are often led by the permanent deacon. Holy Family and this small parish are part of the single body of Christ, yet very different. It's a good experience.
Mary Elizabeth Ohde
Mary Elizabeth has been a parishioner of Holy Family for over 43 years; she has served in the Religious Education Program, Catholic Toastmasters and the Education Formation Commission.   Mary Elizabeth retired from the real estate office of the County of Los Angeles.  She is a mother to two and foster mother and grandmother to many.  As a philanthropist, Mary Elizabeth has supported Department of Children's Services in the Black Family Investment Project, the Latino Family Preservation Project, and the Asian Family Project and founded the Santa's Little Helpers and Santa's Little Quilters
Karla Stephen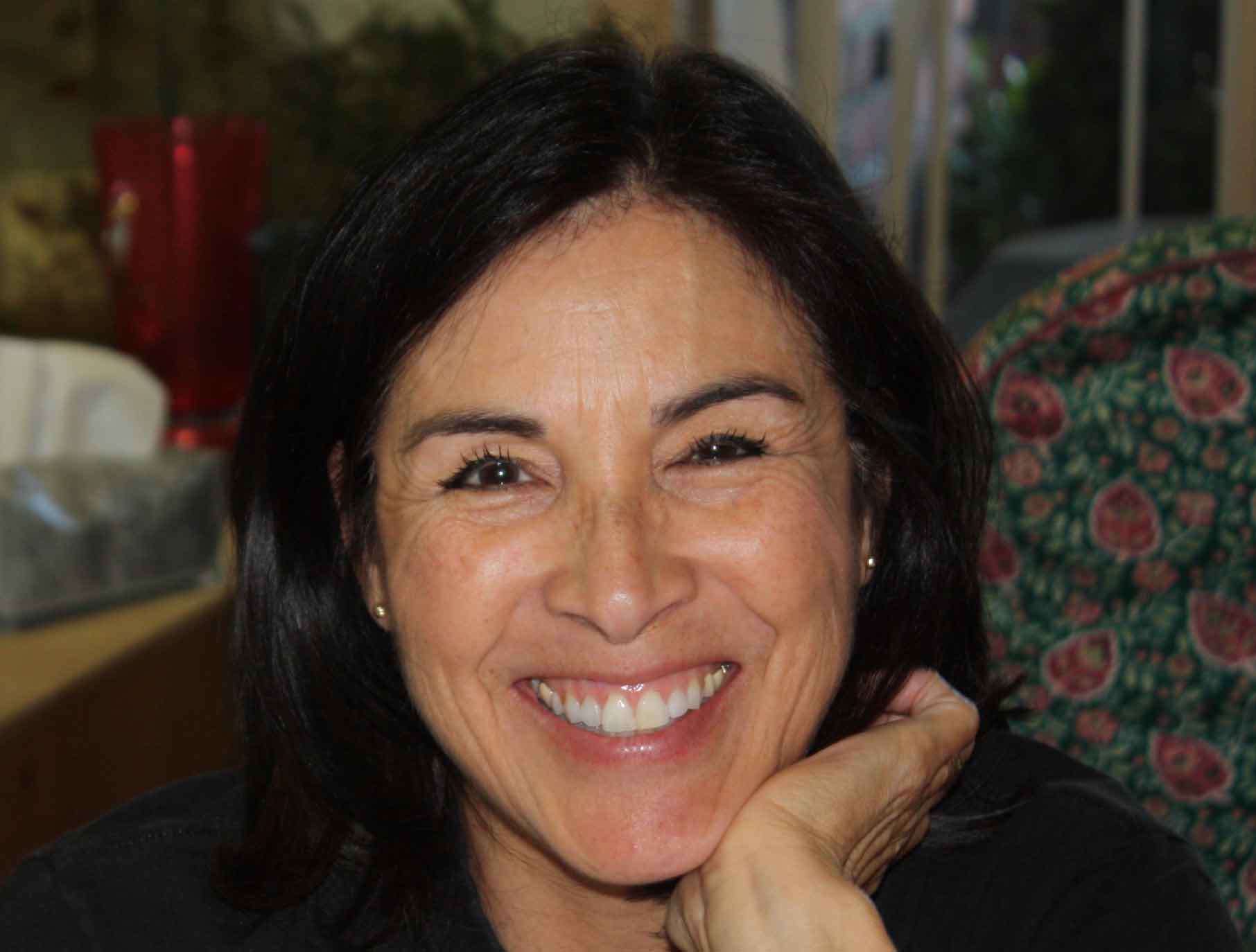 Karla's  greatest joy is her family. Karla is an avid reader and a big-time foodie! Holy Family feeds her soul and she looks forward to continuing to serve Holy Family parish as a disciple of Christ.
Dawn Ponnet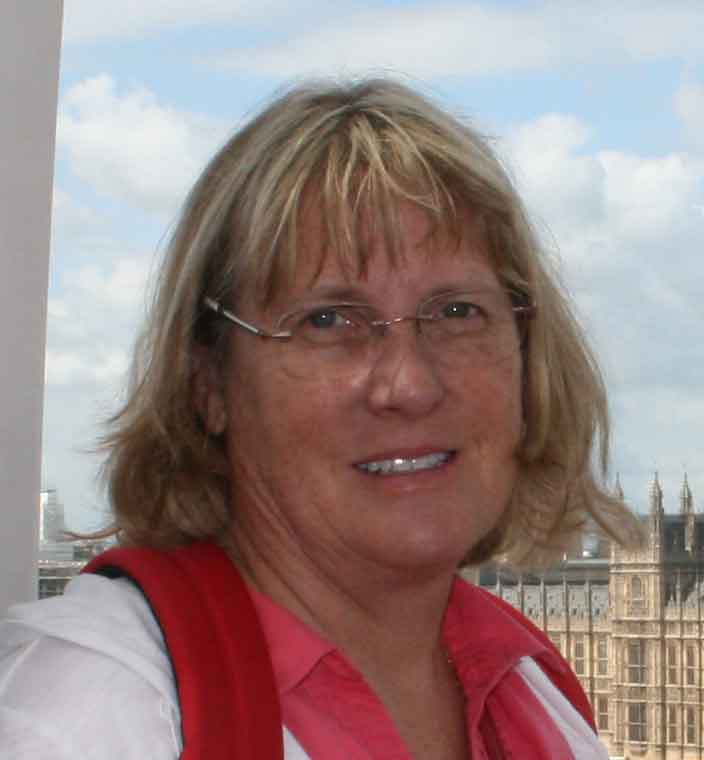 Dawn is a native of the San Gabriel area.  She recently graduated from Mount Saint Mary's with a Masters in Religious Studies.  She is a Master Catechist for the Archdiocese of Los Angeles.  She has been a member of Holy Family for thirty years and on staff for over twenty-five.  She and Frank have two adult childre
n. 
She enjoys going to the movies with her family, making jewelry and all things religious.
2017-2018 Objectives:
PARISH PASTORAL GOAL: FAITH—DEEPENING OUR SPIRITUAL CONNECTION
Holy Family is an active and energized faith-filled community continually calling all members to embrace formation, participate in ongoing education to deepen their knowledge, and grow as disciples in relationship with Jesus Christ.
The Education and Formation Goals follow from the 2018-2023 Pastoral Goals, 
The Education Formation Commission will:
FAITH
Help each one of the ministries under our purview look for more effective means to encourage an encounter with Jesus Christ.
HOPE
Make sure our handouts at the welcome center are up-to-date, interesting and inviting.
Discover ways and implement these strategies for peer to peer contact for our ministries.
Make a survey monkey for our parishioner on how you like to receive our information?
Explore the use of our website for prayer intentions.Use outreach, digital media and personal contact to invite and encourage people to participate in our landing ministries such as RCIA, ReMembering Church, Trinity, and Alpha.
LOVE
Use gifted, charismatic leaders to not only catechize but to also reach out in service and invite others to join in these catechetical-service activities.

Nurture and train leaders to be catechetical service mentors.
---
Minutes from Commission Meetings
2016-2017 Education Formation Goals
Integrate Religious Education Congress outreach and attendance goals with Parish planning for leadership.
Increase Parish staff attendance and participation
Increase attendance and participation by ministry leaders
Drill-down attendance goals within ministries through ministry leaders
Building on 2016-2017 efforts, continue encouraging parishioners to attend Congress for personal formation, transformation and community building.
Work with Holy Family's Religious Education program to integrate planning and implementation activities
Develop "tool kit" for ministry-level outreach encouraging Congress attendance
Identify mentor/opinion leaders to join Commission members in ministry-level communications and outreach
Refine Gathering Place table outreach
Define Parish reimbursement: for first time attendees and requiring attendance before reimbursement
"Debrief" Holy Family attendees about their experience at Congress, using video as appropriate
PARISH PASTORAL GOAL: HOPE—PROCLAIMING THE GOOD NEWS OF JESUS CHRIST
Holy Family is a community of evangelizing Christians in which every parishioner and parish leader embraces all those who are seeking a spiritual home where they can find hope, meaning and belonging through their relationship with Jesus Christ.
The Education and Formation Commission will:
Support Parish leadership in developing model(s) for evangelization at Holy Family.
Review & discuss alternative programs to use for evangelization
Participate and support pilot session(s) of the Alpha program including post-session assessment
Participate in planning and implementation of Alpha in the Holy Family community including as advocates
Alpha is a one to one communication tool selected for use at Holy Family.  It is "one arrow" for evangelical outreach to the complex body of Christ. Alpha brings those fallen away from the Church together to watch prepared videos then participate in facilitated discussions that invite them into the arms of Christ.  Beyond its focus on personal evangelization, its success is multi-directional. The Alpha process immerses engaged parishioners in their personal formation: participating and observing the Alpha sessions is a powerful opportunity for deepening knowledge and growing in relationship for Christ.
PARISH PASTORAL GOAL: LOVE—SERVING ONE ANOTHER AS DISCIPLES OF JESUS CHRIST
Holy Family is a place where faith-filled members are transformed by their relationship with Jesus Christ and empowered to lead and serve others as disciples of Christ made in God's image and love, the Imago Dei.
The Education and Formation Commission will:
Expand communication and participation through its personal relationships with Parish leadership, ministry leaders and parishioners.
LISTEN to Education and Formation ministries to identify specific needs and opportunities for parish leadership that directly affect them
PLAN through ministry leadership to identify individuals for whom Commission or other leadership roles is a positive instrument for their own formation
ASSESS AND RESPOND based on information provided by ministries' stakeholders to Commission members: define how the Commission can realistically respond to ministries' needs and expectations, reconcile these opportunities with Parish Pastoral Goals and develop a specific task plan for Commission members to pursue opportunities developed in dialogue with ministries
Commission members need to listen to stakeholders at the ministry level, the ones who are closest to the individual community members.  What are their needs, successes, constituents?  What has to happen to make the planning and representation roles of the Commission meaningful to them?  What outcomes do they need and why?
Minutes from Commission Meetings
2016-2017 Education Formation Goals

Increase parish-wide participation in "Congress," the faith and formation event held each year in Orange County.
Support the Year of Mercy with each ministry by sharing tools and themes from the "Evangelizing the Year of Mercy" workgroup.
Promote volunteer leadership though credible links between ministries and Commission members, effective outreach and demonstrable results.
Minutes from Commission Meetings
2015-2016 Minutes from Commission meetings
Minutes from Commission Meetings
May 2016
2014-2015 Minutes from Commission meetings
Minutes from Commission Meetings
2013-2014 Minutes from Commission meetings
Minutes from Commission Meetings
 To learn about upcoming Education/Formation opportunities in the parish visit our  Parish Leadership blog
Education/Formation Ministries
Liturgy of the Word for Children
Living with Christ Retreat
Parish Mission
Soup 'n Cinema (with Fr. Tony Scannell)