Holy Family Church's Giving Bank takes seriously our baptismal call to be responsible, respectful stewards of one another. Recognizing that God works in and through the world, and in each one of us, the Giving Bank provides direct relief to those in the local Los Angeles area who face food insecurity and hunger. Our action is implemented in a welcoming spirit of Christian love for one another, recognizing that all involved are assembled as God's community.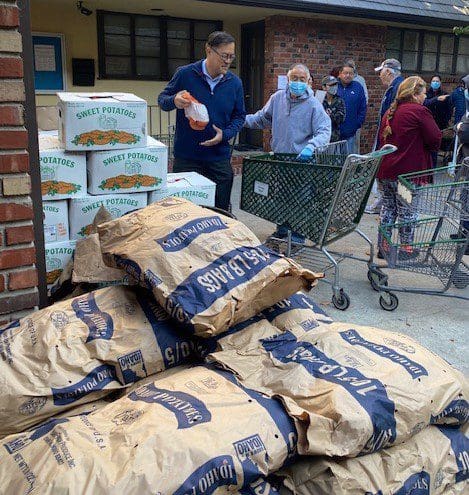 About the Giving Bank
The Giving Bank assists in fulfilling the mission of Holy Family Church by "reaching out to those in need." It recognizes that our brothers and sisters requiring assistance are not just the people with whom we celebrate the Sunday liturgy. They are the people outside of our local parish boundaries – the people who are struggling economically or those who may, indeed, be devoid of all resources and homeless.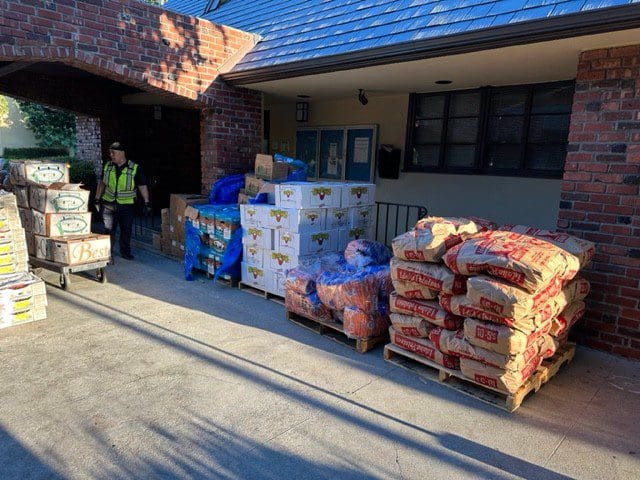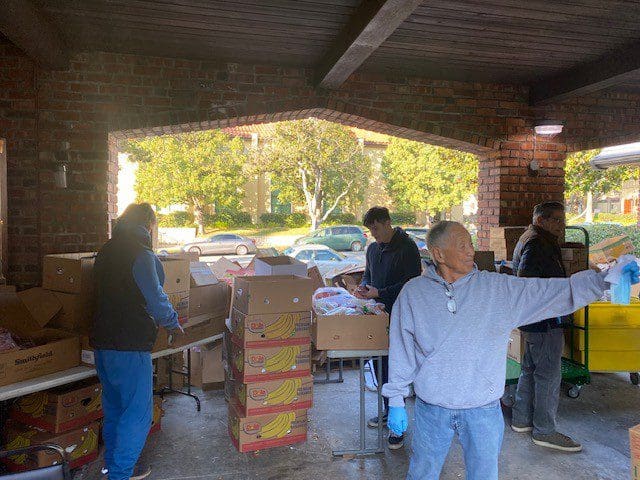 Our distribution is held year-round every Monday, excluding holidays when we distribute on the Tuesday after the holiday closure.

Pasta
Cereal
Canned soup
Canned tuna
Canned vegetables
Dried fruit
Nuts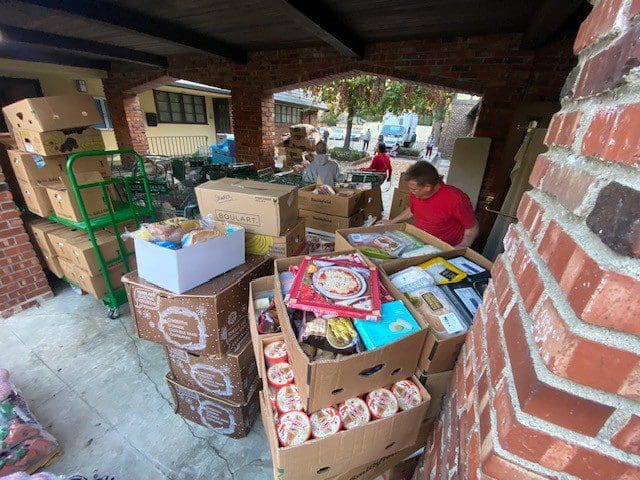 You can place your donations in our bins under the counter at each church entrance OR bring them to us at the St. Joseph Center, Tuesday – Thursday from 8:00 a.m. – 3:30 p.m. or Fridays 87:00am –1:30pm. Remember to press the black buzzer so we know you're there!
Grow food for the Giving Bank
You can also help provide fresh fruits and vegetables for Holy Family's Giving Bank, as well as Homegirl Cafe, by donating produce that has been grown by you and your neighbors. Do you have extra fruits or veggies from your garden that you'd like to donate to the Giving Bank? Contact Food Forward if you need help harvesting it – they will harvest and deliver it to the Giving Bank.
Volunteer!
There are many ways to help at the Giving Bank. We invite you to become part of this fun, faith-filled group of volunteers.
Contact
The Giving Bank
St. Joseph Center
1524 Fremont Ave.
South Pasadena, CA 91030
Marlene Moore, Director (626) 403-6141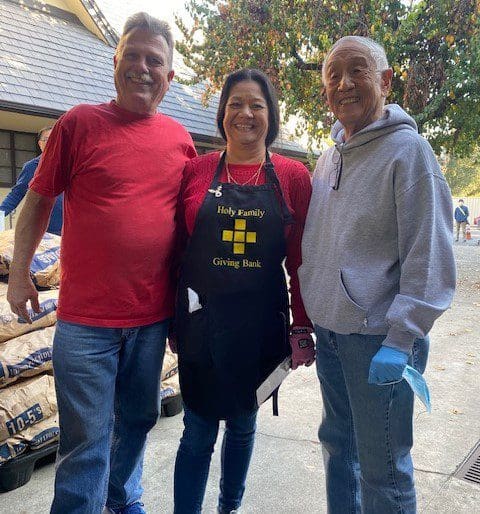 Give us a call – we'd love to hear from you!