Mission Statement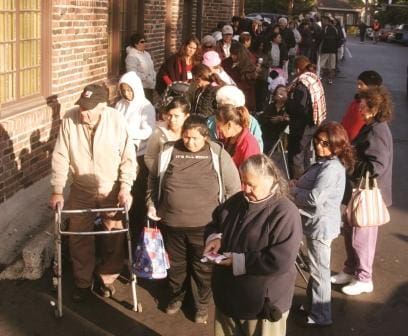 Holy Family Church's Giving Bank takes seriously our baptismal call to be responsible, respectful stewards of one another. Recognizing that God works in and through the world, and in each one of us, the Giving Bank provides direct relief to those in the local Los Angeles area who face food insecurity and hunger. Our action is implemented in a welcoming spirit of Christian love for one another, recognizing that all involved are assembled as God's community.
About the Giving Bank
The Giving Bank assists in fulfilling the mission of Holy Family Church by "reaching out to those in need." It recognizes that our brothers and sisters requiring assistance are not just the people with whom we celebrate the Sunday liturgy. They are the people outside of our local parish boundaries – the people who are struggling economically or those who may, indeed, be devoid of all resources and homeless.