The Holy Family Education Formation Team welcomes you.
We're all on a faith journey towards discipleship, come join us. There is something for everyone.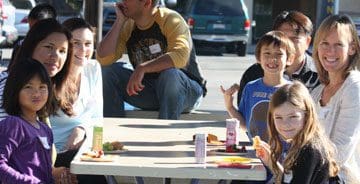 We look forward to supporting your household of faith. Please give us a call and you will be directed to the ministry that will serve your needs: 626.799.8908
Education Formation Overview in PowerPoint <click here>
The following outline is designed to help you understand the opportunities available here at Holy Family.
Children's Faith Formation:
Also: Infant Baptism* ages 0-6
Sacramental prep for First Reconciliation (Confession)
Sacramental prep for First Eucharist (Communion)
Teen Faith Formation:
Also: Confirmation Preparation generally 9th and 10th Grade
Adult Faith Formation:
Also: Parish Missions
* Christian Initiation Process welcomes children older than six and adults who are seeking the Catholic way of life.