Each Week Holy Family will provide questions for reflection for your household to ponder, to discuss, and for prayer. Guide for praying with this Sunday's Gospel.
February 20, 2022
Catholics Reading the Bible –Studying Scripture?
There are many good reasons to read the Bible! 
The Bible is the living Word of God. The Bible was important when it was written, and its message rolls down the ages making it as relevant today! The Bible is one tool to facilitate an encounter with God.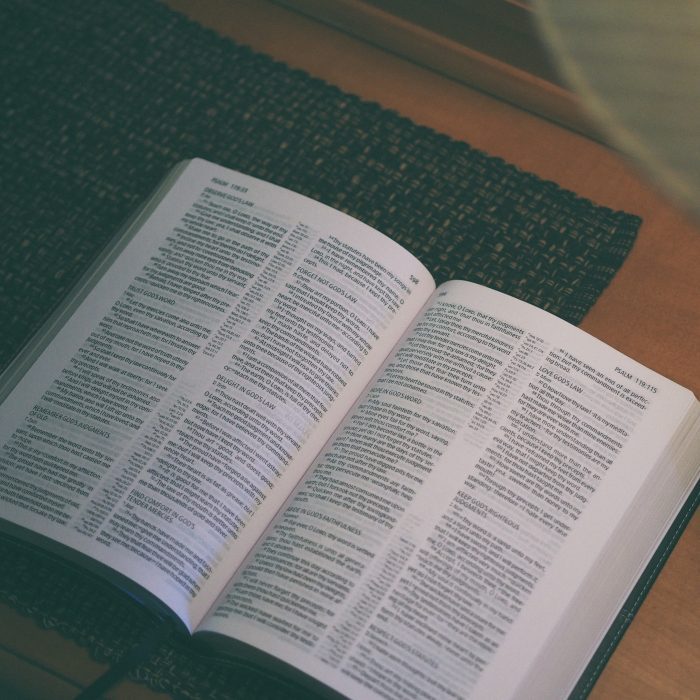 Sunday are beacons to learn more. The Mass is full of Bible passages and prayers that come from the Bible.  We are invited to read more and learn more. Generally, at Mass we hear just a fraction of the story; we are blessed to have the Bible to read the whole story. 
God's Word keeps us grounded. Taking time to read Scripture every day keeps us grounded, reminds us of who we are and whose we are. Reading Scripture helps us to recall, every day, that Christ dwells within each of us.
Scripture reminds us we are in relationship with God. Our covenantal relationship started when God made a covenant with our ancestors in faith. Jesus shared with us a new covenant. The Bibles shares the unbreakable relationship God has with us his people.  
Reading Scripture helps us learn about our ancestors in faith and helps us to learn about ourselves. Sometimes we can identify with our Bible heroes, Having the courage of Esther, suffering with Job, being faithful in the test like Abraham, being healed like Peter's mother-in-law, discovering the resurrected Jesus like Paul. As we look at the scriptures it becomes a textbook for prayer, for fidelity, for discipleship, for conversion and so much more.